Sale - Business 1400 m² in Attica
---
---
Type:
Business
---
Category:
Sale
---
Sq. Meters:
1400 m2
---
Land size:
5850 m2
---
Year of construction:
2005
---
Distance from sea:
---
Distance from airport:
---
Parking
Sea View
Swimming Pool
Lift
Fireplace
Wifi
For sale business of 1400 sq.meters in Attica. A magnificent view of the mountain, the forest opens up from the windows. There is air conditioning, awnings, heating and a barbecue area. The owners will be leaving the furniture with the sale. Building has a lift. There is an alarm system installed. Extras included with the property: parking space, garden, garage.
There is provided for sale a property for commercial use that is located in the Eastern Attica, Koropi. It consists of the plot of land of 5.850 sq.m., as well as built-up area 1400 sq.m. The buldings are built in 2005, equipped with everything necessary for the comfortable use. The complex consists of 2 two-leveled buildings, 1 one-leveled and one separate construction for accommodation. All of the above constructions have armored doors, storage room, parking, garage, climate control and alarm system. One of the two-storey buildings early was rented as a college and is equipped with a full set of furniture, lift, as well as a large veranda on the second floor with superb view to the airport and the natural landscape. The remaining two buildings are equipped to be used as offices, as well as for store rooms, also with beautiful views. The area of ​​this property is a landscaped space, it has barbecue, protected by a strong fence around the perimeter, there are green areas, lawn, as well as the fruitful olive trees and a private water well. Water and electricity supply.
Investment Type:
Commercial
---
Investment Subtype:
Building
---
Property State:
Needs repairs
---
* Revenue calculation does not take into account the purchase cost.
Maria Athanasiadou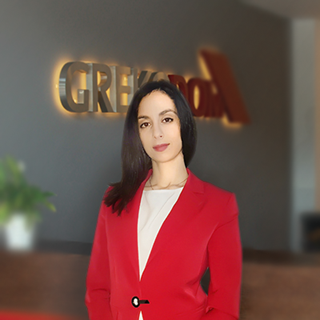 +30 2310 591 431
sales@grekodom.com
Avraam Tsepidis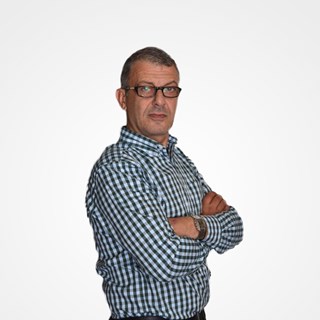 +30 2310 591431
atsepidis@grekodom.gr