Sale - Villa 300 m² in Western Peloponnese
---
Region:
Western Peloponnese
---
Type:
Villa
---
Category:
Sale
---
Sq. Meters:
300 m2
---
Land size:
2000 m2
---
Year of construction:
2008
---
Distance from sea:
---
Dist. to near. town:
---
Distance from airport:
---
Number of rooms:
4
---
Parking
Sea View
Swimming Pool
Lift
Fireplace
Wifi
For sale 4-storey villa of 300 sq.meters in Western Peloponnese. The semi-basement consists of one storeroom. The ground floor consists of one shower WC. The first floor consists of living room, one shower WC. The second floor consists of 3 bedrooms, 2 bathrooms. There is a fireplace, air conditioning and heating. The owners will be leaving the furniture with the sale. Building has a lift. Extras included with the property: parking space, garden. The property boasts a swimming pool of private use.
The villa is located in the coastal town of Zacharo in the region Elis in the south-west of Greece. Zacharo is located in the western part of the Peloponnese on the coast of the Ionian Sea, 260 km away from Athens. In a short distance from Zacharo there are two of the most important archaeological sites in Greece: Ancient Olympia and the Temple of Apollo Epicurius. The town is known for its long sandy beaches, the nearby lake Caiaphas, thermal baths Caiaphas. In recent decades, it is one of the fastest growing towns of Elis.
Maria Athanasiadou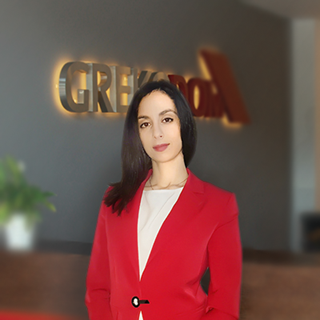 +30 2310 591 431
sales@grekodom.com
Yuriy Hereha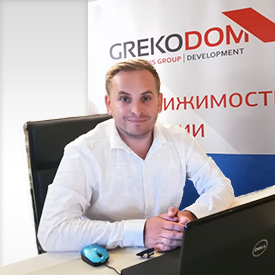 +30 28410 23 555
yhereha@grekodom.gr