Rent - Villa 330 m² in Mykonos
---
---
Type:
Villa
---
Category:
Rent
---
Sq. Meters:
330 m2
---
Land size:
2500 m2
---
Year of construction:
1998
---
Distance from sea:
---
Distance from airport:
---
Parking
Sea View
Swimming Pool
Lift
Fireplace
Wifi
This provided for rent villa is designed for ones who are looking for harmony, privacy and wish to enjoy a breathtaking view to the Aegean Sea. It is located 500 meters from the beach of Agios Sostis of Mykonos, one of the few protected beaches with fine sand and turquoise water. The villa has a typical Cycladic architecture that combines tradition with modernity, elegance and comfort.
On the ground floor there is a spacious entrance hall, open living and dining rooms, fully equipped kitchen and en-suite bathroom. On the upper floor there is one bedroom with double bed, one bedroom with two single beds, one bedroom with a loft and two bathrooms. In the guest house there is a double bed, fully equipped kitchen and bathroom. All bedrooms are air-conditioned and have a magnificent view to the sea. There is a large terrace and barbecue area where one can relax and enjoy coffee. In the front of the villa there is a large swimming pool with shower, bar decorated stone.
Mykonos is probably one of the most famous Greek islands, "island of windmills," "the island of the four seasons." This island is a personification of the Cyclades: panorama of Mykonos captivates at first glance: low rocky brown hills, famous windmills, dozens of churches, white houses with blue doors and windows, narrow paved streets, gorgeous golden beaches and sunlit bright blue sea.
Maria Athanasiadou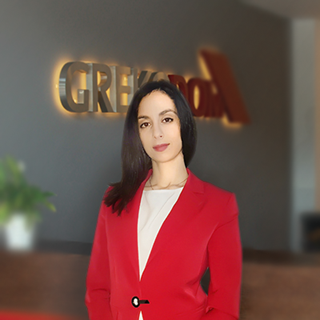 +30 2310 591 431
sales@grekodom.com
German Karaoglidis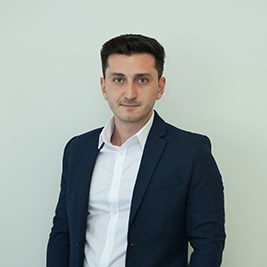 +30 2310 591 431
gkaraoglidis@grekodom.gr