Rent - Villa 330 m² in Mykonos
---
---
Type:
Villa
---
Category:
Rent
---
Sq. Meters:
330 m2
---
Land size:
2500 m2
---
Year of construction:
1998
---
Distance from sea:
---
Distance from airport:
---
Parking
Sea View
Swimming Pool
Lift
Fireplace
Wifi
This provided for rent traditional villa is located near the wonderful golden sandy beaches, known for their unspoilt nature and turquoise water. It occupies a privileged position with excellent views to the Aegean Sea and the Northern coast of the island, which represents the true beauty of Mykonos with its original landscapes.
The style of this property is exquisite. In the bamboo summer house one can enjoy cool drinks prepared at the bar.
Villa is fully furnished and consists of two floors. On the ground floor there is a very comfortable living room and a large kitchen with an open dining area, very functional and well designed. The bedroom is located on the same floor. Upstairs there are three bedrooms, bright and spacious bathrooms.
The main villa can accommodate up to eight people. The villa has a room with a double bed, one with a loft, one room with two single beds, living room, dining room, fully equipped kitchen, three bathrooms, fireplace and swimming pool, parking, garden.
For groups of eight or more people, there is a guest house. It is located on the lower level of the villa with a separate entrance, can accommodate up to three guests, with a double bed, living room, kitchen and bathroom.
Mykonos is probably one of the most famous Greek islands, "island of windmills," "the island of the four seasons." This island is a personification of the Cyclades: panorama of Mykonos captivates at first glance: low rocky brown hills, the famous windmills, dozens of churches, white houses with blue doors and windows, narrow paved streets, gorgeous golden beaches and sunlit bright blue sea.
Maria Athanasiadou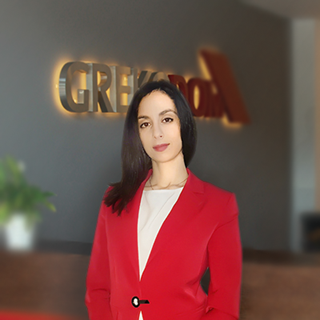 +30 2310 591 431
sales@grekodom.com
Aleksander Kudriavtsev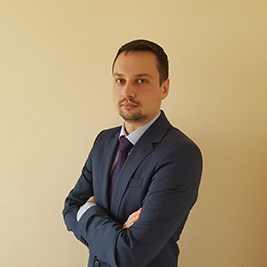 +30 (26611) 00500
sales@grekodom.com