Sale - Business 992 m² in Mykonos
---
---
Type:
Business
---
Category:
Sale
---
Sq. Meters:
992 m2
---
Distance from sea:
---
Distance from airport:
---
Parking
Sea View
Swimming Pool
Lift
Fireplace
Wifi
There is provided for sale a villa.
Rooms "B" have a beautiful view, large swimming pool of 255 sq.m. (7 studios)
Rooms "A" have a small pool of 84 sq.m. (3 studios)
The seaside villa of 992 square meters in located on the island of Mykonos. It has 8 bedrooms, 1 master bedroom, 4 Jacuzzi, 10 bathrooms, 3 toilets, 10 studios, 2 swimming pools (120 sq.m. and 60 sq.m.), 2 bars, 2 barbecue, open living and dining room with spectacular views. It's a great luxury house for enjoying with family and friends. You can make a great impression on your friends by offering them a few holiday days in the most famous Greek island.
The villa in Mykonos makes it possible to relax on the beach and in the evenings - intense nightlife. Mykonos is an"island of windmills", "island of the four seasons." It is a personification of the Cyclades: panorama of Mykonos captivates at first glance: low rocky brown hills, the famous windmills, dozens of churches, white houses with blue doors and windows, narrow paved streets, gorgeous golden beaches and sunlit bright blue sea.
Maria Athanasiadou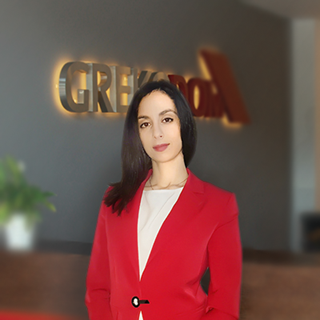 +30 2310 591 431
sales@grekodom.com
Giannis Efimiadis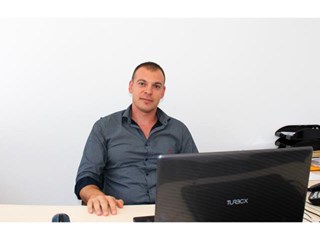 +30 698 5169067
sales@grekodom.com