Sale - Villa 1000 m² in Kassandra, Chalkidiki
---
---
Type:
Villa
---
Category:
Sale
---
Sq. Meters:
1000 m2
---
Land size:
3000 m2
---
Number of floors:
3
---
Floor:
Upper floor *
---
Year of construction:
2009
---
Distance from sea:
---
Dist. to near. town:
---
Distance from airport:
---
Beach:
pebbly and sandy
---
Number of rooms:
7
living room with a kitchen, billiard room, 2 bathrooms, sauna, jakuzzi, pool
---
Sea View:
good view
---
Other amenities:
Mooring for boats, heating and cooling, bioochistitelnaya water system, alarm system, roller shutters
---
Parking
Sea View
Swimming Pool
Lift
Fireplace
Wifi
For sale: a new two-storey villa on the beachfront. The house is built from an unusual Chinese stone to withstand all the vagaries of maritime climate, the roof of the house is paved with lava stones with the same properties. Rooms are large and airy with views of the azure sea, all the floors are made of expensive marble and granite, both inside the house and outside. The house has an underground garage, a large room with a sauna, jacuzzi, swimming pool and fountains. At sea level and just 5 meters away is a spacious billiard room with its bar and kitchen furniture, marble floors and windows looking onto the sea, with metal shutters opening automatically. All the window panes are made of bulletproof glass. On the inside of the windows and doors are located automatically descend metal blinds (shutters) for complete home security. All metallic materials in the building of stainless steel. To the sea and can be reached through an underground tunnel, which is illuminated by natural light coming from small decorative pools, and above-ground road. In the basement of the house, at sea level, there is a large hall, a garage to store the boat. The whole yard is well landscaped and paved with stone.
Maria Athanasiadou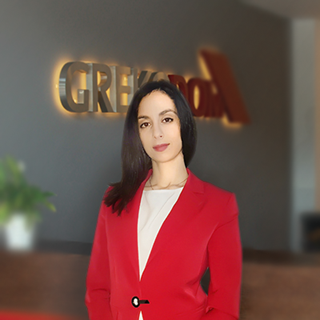 +30 2310 591 431
sales@grekodom.com
Denis Tsakalidis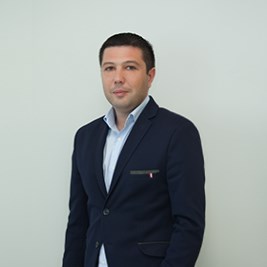 +30 697 5106049
sales@grekodom.com