Sale - Villa 161 m² in Paphos
---
---
Type:
Villa
---
Category:
Sale
---
Sq. Meters:
161 m2
---
Distance from sea:
---
Distance from airport:
---
Parking
Sea View
Swimming Pool
Lift
Fireplace
Wifi
'Already a popular choice with our buyers'
Over 150 sq m of living space
3 bedrooms: master with ensuite
246-325 q m plots
All with roof terraces
Breathtaking coastal views
Luxury fittings
Central heating
Optional swimming pools
Marina Sea View Villas is a stylish development of 13 villas with 180 degree views of the western coastline. They are in a convenient, established, residential area of the village of Peyia and just a 5 minute walk from a variety of shops and other handy facilities.
These 'classic contemporary' style villas are finished with distinctive natural stone fascias and impressive first floor balconies with wooden balustrades. The upper roof terraces offer another superb living space for your family to enjoy the views, breathe in the fresh air and appreciate the beautiful colors of the sunset.
The interior will be completed with high quality fittings - you may be able to choose these yourself in the early stages of construction, adding your own special touch to your new home. A swimming pool is optional. Gardens will be landscaped with low maintenance Mediterranean plants, small bushes and trees.
No wonder these villas have already proved so popular with buyers, not only do they look good and are built to the highest standards, they are unbeatable value for money.
Maria Athanasiadou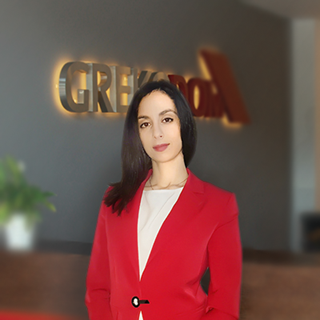 +30 2310 591 431
sales@grekodom.com
Kamelia Boginskaya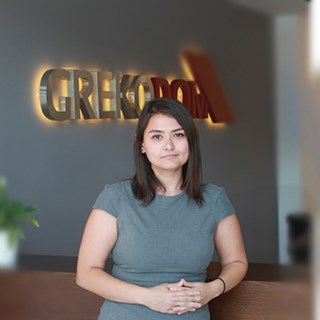 +302310591431
sales@grekodom.com