Sale - Villa 710 m² in Eastern Peloponnese - Ermionida
---
Region:
Eastern Peloponnese - Ermionida
---
Type:
Villa
---
Category:
Sale
---
Sq. Meters:
710 m2
---
Land size:
7200 m2
---
Year of construction:
2004
---
Distance from sea:
---
Distance from airport:
---
Number of rooms:
11
---
Parking
Sea View
Swimming Pool
Lift
Fireplace
Wifi
For sale 3-storey villa of 710 sq.meters in Eastern Peloponnese - Ermionida. The semi-basement consists of 4 bedrooms, living room with kitchen, 3 bathrooms, one WC. The ground floor consists of one bedroom, 2 living rooms, one kitchen, one WC. The first floor consists of 2 bedrooms, living room, 2 bathrooms. A magnificent view of the city, the sea, the mountain, the forest opens up from the windows. There are solar panels for water heating, a fireplace, air conditioning, heating and a barbecue area. The owners will be leaving the furniture with the sale. There is an alarm system installed. Extras included with the property: parking space, garden, garage. The property boasts a swimming pool of private use.
Also included in the price 2 more villas which are located on the same plot.
Villa, 200 sq.m. It consists of 2 bedrooms, living room, 2 bathrooms.
Villa, 320 sq.m. It consists of 5 bedrooms, living room, 5 bathrooms.
On the territory there are two swimming pools, gym, barbecue.
This complex is located in Costa, near the famous resort of Porto Heli. It is a quiet, green, elite area, ideal for relaxing. Opposite is the island of Spetses, which can be reached in 10 minutes by ferry. Each villa offers a beautiful view of the island. The beautiful nature and the Mediterranean climate will make guests feel comfortable. Porto Heli is built in a sheltered bay, next to the ruins of the ancient city of fishermen. Where you can moor your boat and go for a walk through the streets of the town with its beautiful shops, restaurants, hotels. Not casually Porto Heli called famous resort and one of the most popular destinations in Greece! Enjoy the spectacular sea can be on the small beach in Porto Heli, on the beach Ververonda with its crystal clear waters and beach bars, in Hinitsa with golden sand and pine trees; or Kunupi, which is considered a continuation of "St. Emilian."
The complex is also suitable for year-round use.
Andronikos Tsartsidis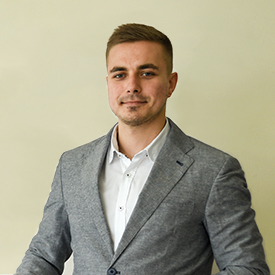 +30 210 3254150
sales@grekodom.com
Dimitris Gkazias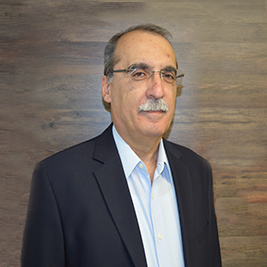 +30 210 3254150
sales@grekodom.com