Sale - Villa 140 m² in Kassandra, Chalkidiki
---
---
Type:
Villa
---
Category:
Sale
---
Sq. Meters:
140 m2
---
Land size:
680 m2
---
Number of floors:
2
---
Year of construction:
2009
---
Distance from sea:
---
Dist. to near. town:
---
Distance from airport:
---
Number of rooms:
4
---
Sea View:
+
---
Parking
Sea View
Swimming Pool
Lift
Fireplace
Wifi
For sale 2-storey villa of 140 sq.meters in Kassandra, Chalkidiki. The ground floor consists of living room, one kitchen, one bathroom, one storeroom. The first floor consists of 3 bedrooms, one bathroom. There is a fireplace and air conditioning. The owners will be leaving the furniture with the sale. There is an alarm system installed. Extras included with the property: parking space. The property boasts a swimming pool of private use.
Constructed in one of the most beautiful areas of Kassandra Peninsula, this luxury complex of villas with private pools and gorgeous views of the sea and pine hills, is located near the high-end resort peninsula. The houses are made in the style of hi-tech and fully satisfy the tastes of lovers of modern architecture. In the vicinity of the complex you will find a yacht bay, variety of water sports and evergreen forests for hiking and much more for children and adults. For sale:a corner villa with an area of 140 sq.m with a plot of 1200 sq.m. - 500,000 euros. The villa with an area of 140 sqm with a plot of 700 sq.m - 450.000 euros (SOLD). The villa with an area of 155 sqm with a plot of 1,600 square meters - 500,000 euros.
Maria Athanasiadou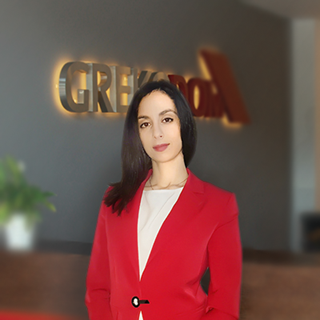 +30 2310 591 431
sales@grekodom.com
Nikola Nedeljkovic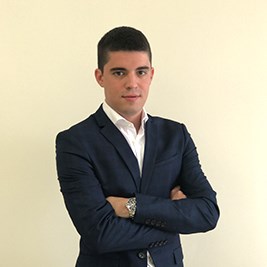 +381607575635
sales@grekodom.com