Sale - Maisonette 123 m² in Kassandra, Chalkidiki
---
---
Type:
Maisonette
---
Category:
Sale
---
Sq. Meters:
123 m2
---
Land size:
400 m2
---
Number of floors:
3
---
Distance from sea:
---
Distance from airport:
---
Beach:
sandy
---
Number of rooms:
4
living room with a kitchen, 3 bedrooms, 2 bathrooms, wc
---
Sea View:
+
---
Other amenities:
storeroom, heating system, a/c, elevator, luxury decoration, wood mahogany floors.
---
Parking
Sea View
Swimming Pool
Lift
Fireplace
Wifi
For sale wonderful houses in a complex of 36 villas, situated on the territory of 40,000 sq.m, in a quiet location on the east coast of the Kassandra Peninsula. The three-storey house has 3 bedrooms, a living room with a kitchen, 2 bathrooms and WC, elevator. Around the house there is a small piece of land. All the houses are built straight ahead, not blocking the view of the emerald sea. Guarded private territory. Private beach 250 meters. Nearby is the village, surrounded by pine forests and in a 10-minute drive - are the biggest entertainment centers of the peninsula. Size of houses from ​​118 sq.m. up to 150 sq.m with adjacent plots from 400 to 800 sq.m. Prices depend on the location and the size of the property.
Maria Athanasiadou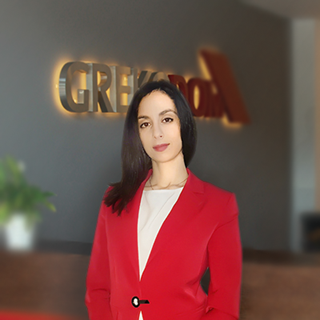 +30 2310 591 431
sales@grekodom.com
Kamelia Boginskaya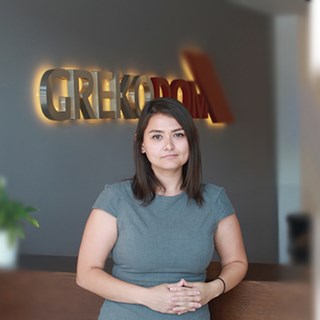 +30 2310 591 431
sales@grekodom.com